Activity Bulletin for the Week of March 3, 2014
BHS Important Dates 2013 - 2014
Updated 3/5/14
.Please check the calendar for important dates and updates.
BPS Yearly Calendar 2014 - 2015
ALL DATES ARE SUBJECT TO CHANGE WITHOUT NOTICE!
---
This weekend, the Braintree High School Theatre Guild will present four one-act plays, most student-directed and one written by a Braintree High staff member. "Waiting," "Befriendead," "AP Theatre" and "Balcony Scene".
There will be four performances: at 7 tonight, at 8 p.m. Friday and at 2 and 8 p.m. Saturday, all in the high school's Grabosky Auditorium.
To purchase tickets, visit www.seatyourself.biz/bhs
---
BFFE Jim Plunkett - St. Patrick's Day Celebration
Friday, March 14, 2014
Great Pond Hall 120 Bay State Drive, Braintree
7pm - midnight
Tickets $15 in advance - $25 at the door (if the event does not sell out).
Tickets will be available through all schools, American Art (409 Pond St), Braintree Cleaners (95 Grove St) and Danny's Cleaners (295 Elm St).
---
It's time to schedule your parent teacher conferences for Thursday, March 13th between 6:30 - 9:00 PM. Please select your conferences at the link below.
---
Dr. Michael Fowlin was at BHS on December 16, 2013 for his powerful presentation:
"You don't know me until you know me. A dance with diversity."
All four grades were able to attend this event.
.
This program is supported in part by a grant from the Braintree Cultural Council, a local agency which is supported by the Massachusetts Cultural Council, a state agency.
www.massculturalcouncil.org
---
BRAINTREE HIGH SCHOOL ANNOUNCES SIGN UP FOR BHS PRESCHOOL LABORATORY PROGRAM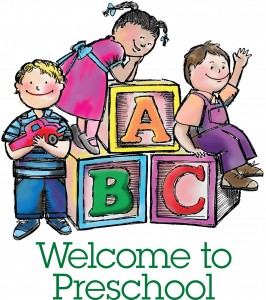 Registration for the 2014-2015 Preschool Laboratory Program at Braintree High School will be held in Room 287 on Tuesday and Thursday, March 11th and 13th from 12:30 to 2:00 PM. and on Friday, March 14th from 7:30 to 9:00 AM.
Children must be three years old before September 1, 2014 to qualify. Priority will be given at registration to Braintree residents.
The Preschool Laboratory Program provides high school juniors and seniors who are studying child development the opportunity to teach, guide, and observe children in a variety of learning experiences. The Preschool Laboratory is designed to meet the needs of preschool children in a creative environment that offers a blend of instruction and socialization.
There will be two sessions lasting from October, 2014 to May, 2015. As in the past, there will be a fee for participating in the program and families must provide their own transportation.
Four year Olds - Monday/Wednesday/Friday Mid-October to Mid-May: $750 payable
in three installments
Three Year Olds - Tuesday/Thursday Mid-October to Mid May: $500 payable in
three installments
At the time of acceptance into the Preschool Laboratory Program, a $50 nonrefundable fee will be charged and credited toward the final installment.
PreSchool Application Form
---
Fundraiser to support the
Braintree High School
ALL NIGHT GRADUATION PARTY

Sunday, March 23rd, 2014

We will provide coach transportation from Braintree High School that includes light refreshments and prizes, a buffet lunch at the casino and two free keno games for a fee of $35. Please consider joining us.

To reserve a spot on the bus please contact:
Mary Ford Clark at mfordclark@braintreema.gov or (781) 848-4000 x2275
Laurie McGuire at braintreehighschoolgradparty@gmail.com or (781) 724-1148
Kim Payne at kpayne@meridianinvestments.com or (617) 650-9803
Or send your payment to BHS Foxwoods Trip @128 Town Street, Braintree MA 02184

Coach Transportation
Leaves BHS @ 8:00 - Arriving at Foxwoods @ 9:30 a.m.
Leaves Foxwoods @ 4:00 - Arriving at BHS at 5:30 p.m.

Free Buffet Lunch (or $10 lunch voucher)

FREE KENO games

Refreshments and prizes on the trip down
$35
Checks made out to BHS Graduation Party ALL PROCEEDS SUPPORT THE BHS ALL NIGHT GRADUATION PARTY
---
Publication of the Braintree
School Nurses
Volume 3, Issue 2 - January, 2014
..
---
.
.